In order to save as much time as possible, we have designed for you a very simplified plugin template: Sukellos Basic Plugin. This plugin inherits Sukellos Fw, giving you an easy example of how to make you own. It consists of a very basic administration page, and a "Hello World!" shortcode.
You can download Sukellos Basic Plugin here.
This plugin can be activated directly as is.

Once activated, you can see the administration page, built with the Sukellos Admin Builder plugin: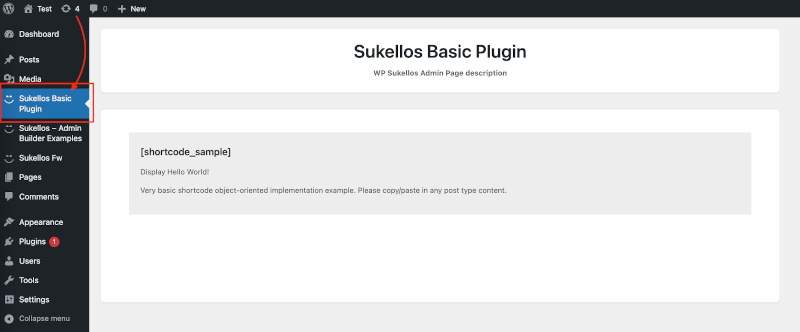 If you copy/paste this shortcode on any post, or pages, we will see a Hello World! text displayed. This shortcode is just a basic example of how to implement it with Sukellos Fw.